"CREATIONLINE CUP" The 3rd ICT Troubleshooting Contest -DAY3-

The 3rd day report
Schedule
9:00~12:00
Competition start
【Day2 Questions】

Wireless LAN loop → Construction wireless network.
DNS Overload issue → Can't stop huge traffic.
NULL routing → Network Access problem
PXE → can't be boot the system
Apache performance → Web server trouble
tunnel → Construct a tunnel network for new subsidiary.

12:00~13:00
Lunch
13:00~15:00
Competition restart
Day2 end.
15:00~16:00
Scoring
16:00~17:00
Award ceremony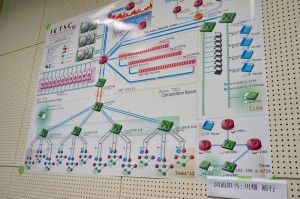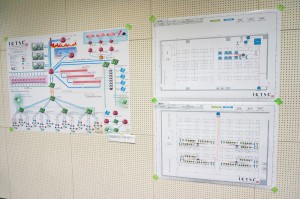 This is a network image of the competition. (Click, you can see big one)
Competition day2 start
This white is AP for use the question.
When happened some trouble, we show the information on the monitor like the upper right photo for team students and we'll share the information.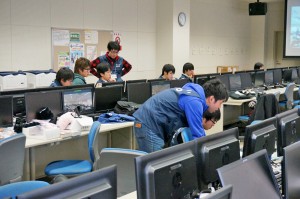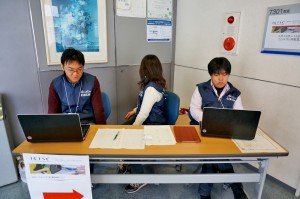 While the competition, we can see the competition venue on the monitor like this, and we can see the reaction of next room.
The competition is near time up.
The award ceremony preparation is under way at ceremony venue.
Time up! Competition is over.
After scoring, award ceremony will start. Everybody moved ceremony venue.
Award ceremony
There are novelties of sponsor companies.
CREATIONLINE, Inc. Sticker.
Cisco Systems G.K. Note.
Techorus Inc. Friction ball-point pen.
LINE Corporation CLEAR FILE.
Scoring team is coming. Now announce the results!
Excellent Award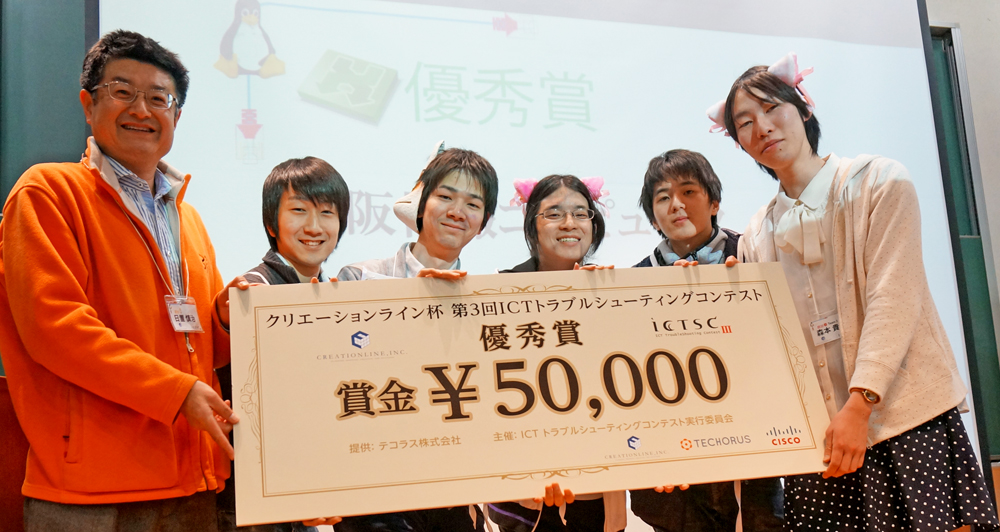 Team "Nise Tsumuri (with Pleasant friends)" Osaka Information and Computer Science College

Presenter Shinji Hioki Tezukayama University Professor
They got 50,000 yen ($500) prize money acquisition.
Highest Award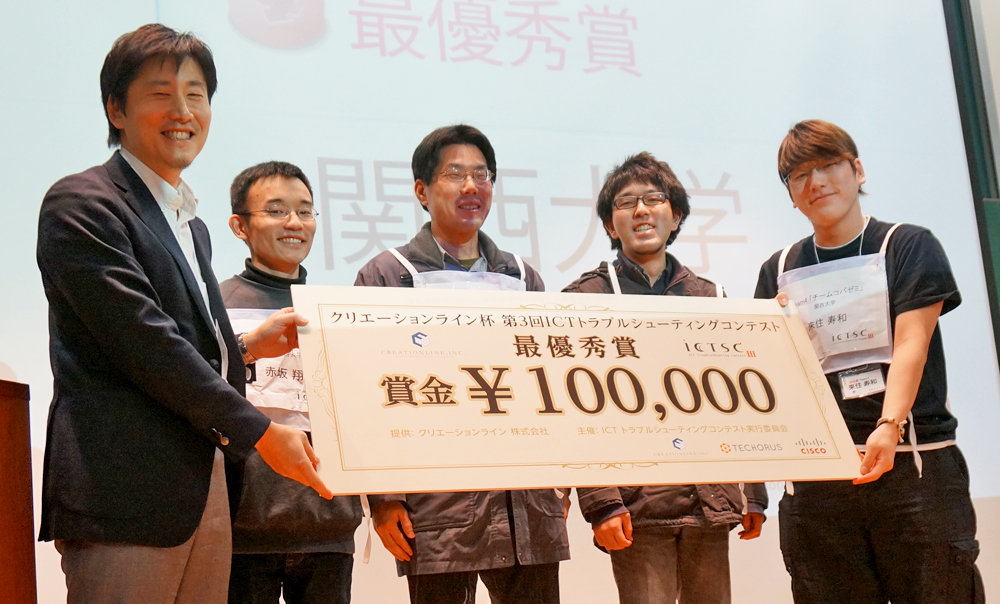 Team "team Koba-zemi" Kansai University
Presenter Tadahiro Yasuda CREATIONLINE, Inc. CEO
They got 100,000 yen ($1,000) prize money acquisition.
Comments
From sponsor companies and steering committee.
They could not solve the question is carry over next competition.
Photo
Thank you very much for everyone!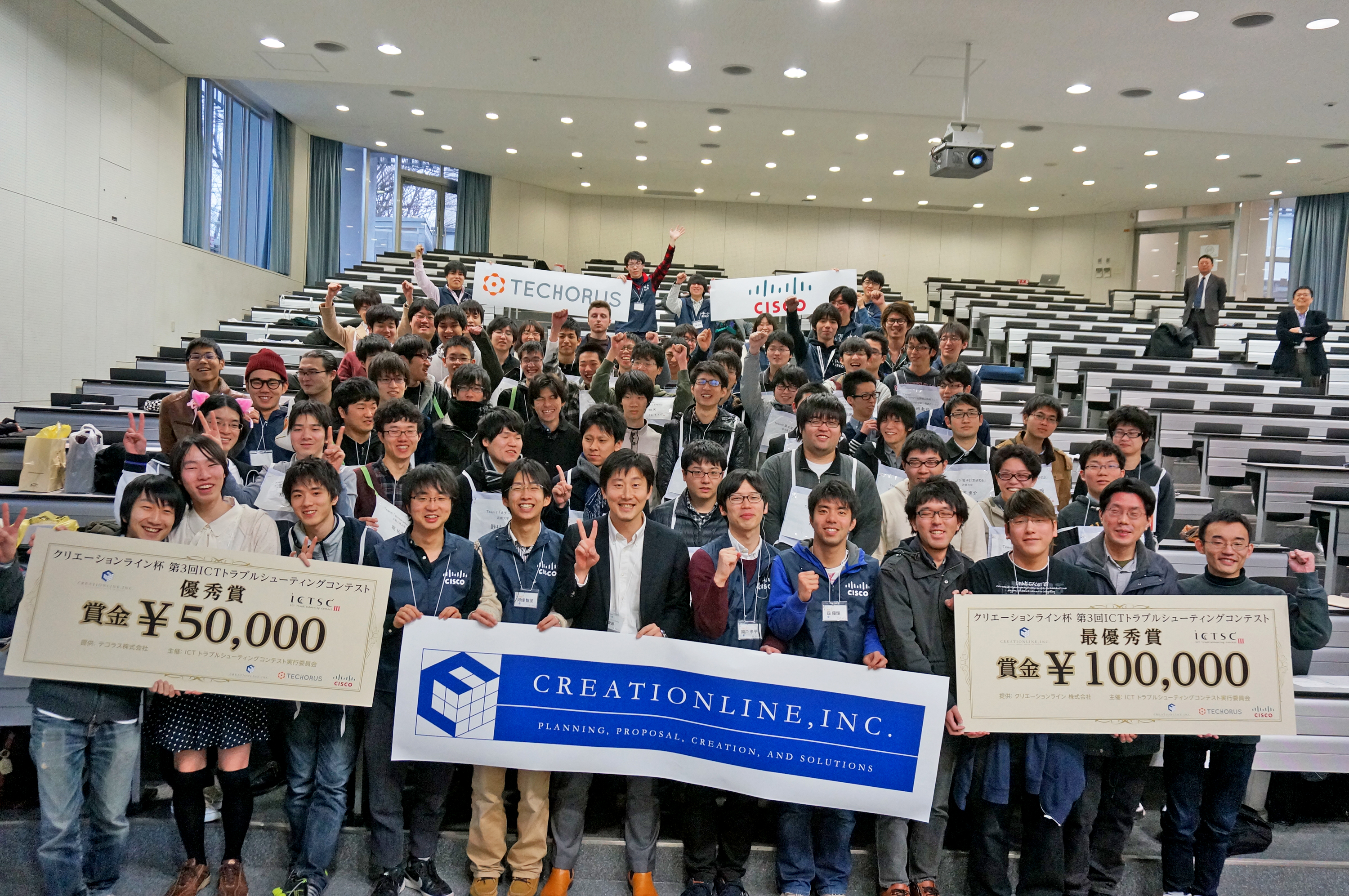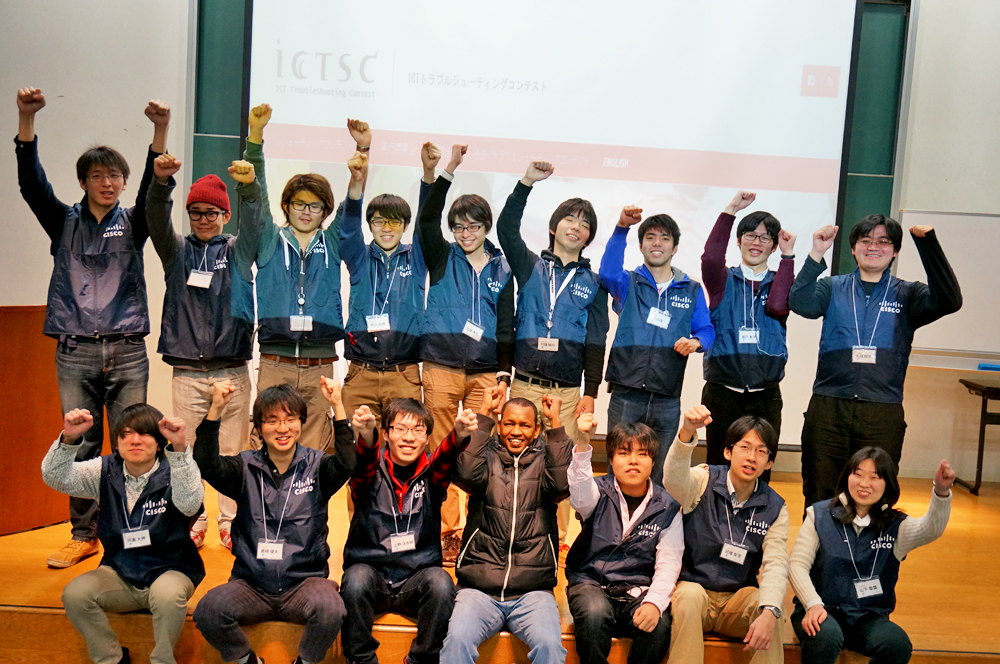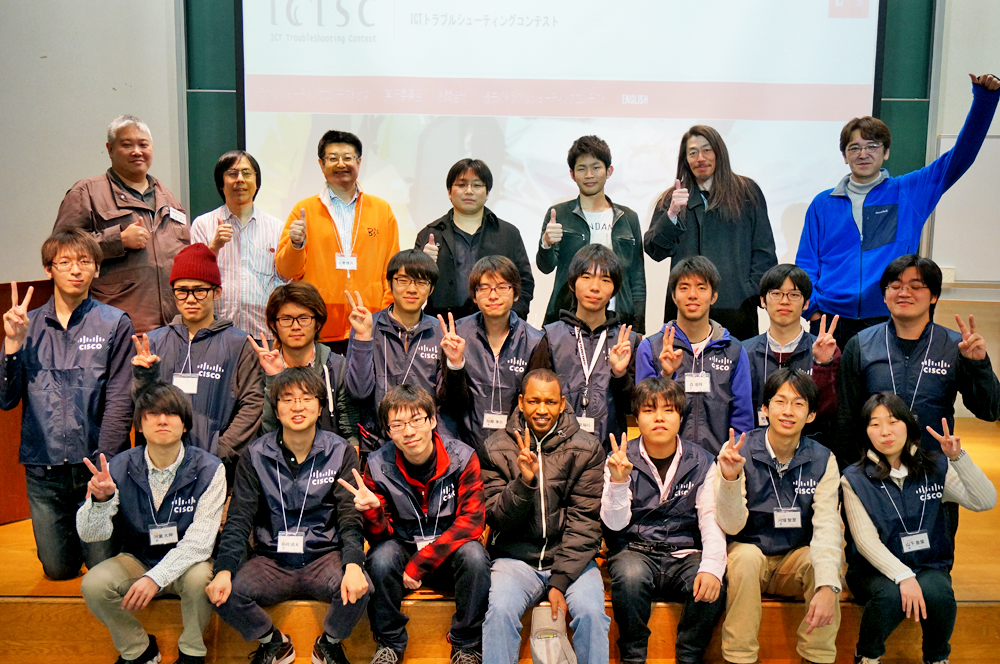 It is the end after clean up the venue.
See you next contest!